House
ORION

Restaurant, Sozopol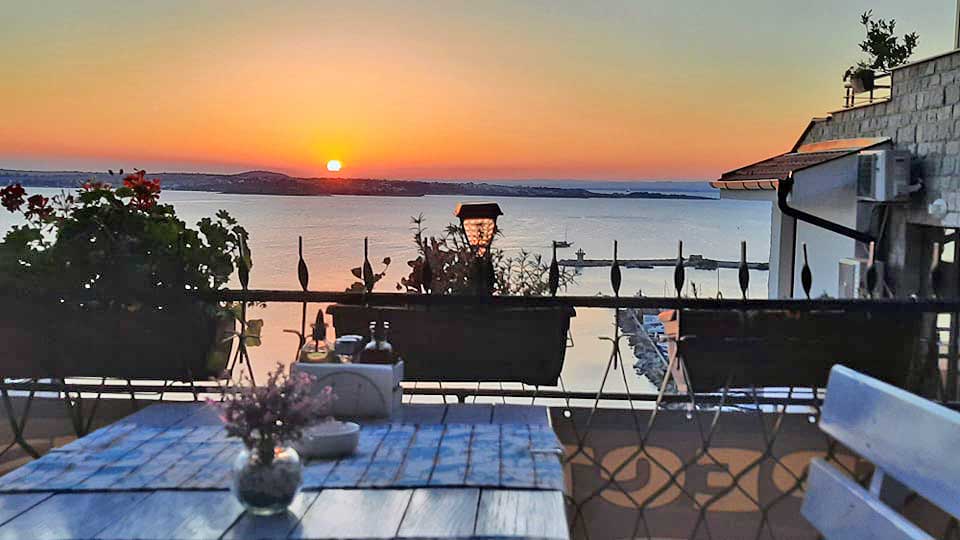 Restaurant ORION is located in the new town above the yacht port. It has an open and cool terrace with an incredible view of the sea and Sozopol.
Restaurant ORION offers home-cooked, tasty and fresh fish, seafood specialties and appetizers, vegetable dishes prepared according to unique recipes of the chef, a rich menu from the Bulgarian national cuisine, meat and grilled dishes prepared from fresh meat and vegetables, and finally the unique home-made desserts by the chef.
On the terrace, admiring the sea and the fresh sea air you can get breakfast from 8.00 to 10.30 and lunch menu from 12. 00 to 17.00.
For breakfast you can choose a continental breakfast, toasted sandwiches, pancakes or French toast, served with homemade green fig or blueberry jam and Bulgarian cheese.
You can also order takeaway food.
After the summer season, we offer sleeping accommodation to hotel guests.
At ORION you will find normal prices, delicious food and excellent service.
Menu